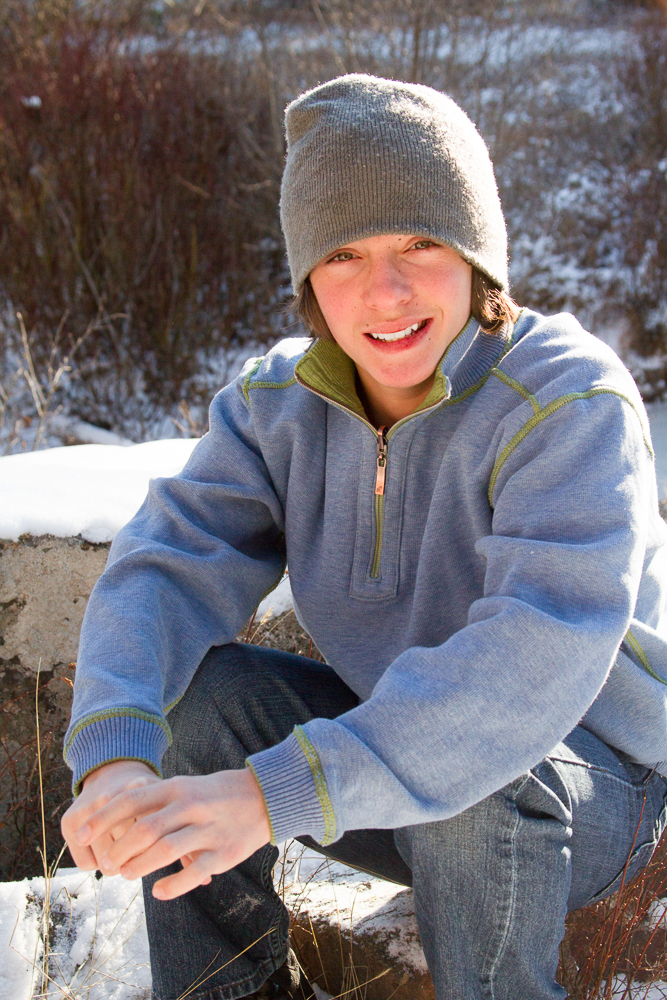 Bridger Evan Lowery, 14, of Lolo Montana, born April 16, 2001, joined his little brother, Colter, in heaven on October 9, 2015 following a sudden and devastating illness, complicated by arterial damage that occurred in a procedure during his hospitalization.
Bridger was a young man of varied interests – and when he devoted himself to an interest, he became encyclopedic about it. As a little boy, that interest was dinosaurs. He knew the name and period of them all, and if he ever saw a toy dinosaur that wasn't correct – an upright t-rex, for example – Bridger would be most critical of that inaccuracy. Bridger was never afraid to share his opinion, even with authorities. He was a fan of Montana's famous paleontologist Jack Horner, but not a fan of Mr. Horner's stated theory that t-rex was a scavenger, and, upon a chance encounter with Jack Horner downstairs at the Museum of the Rockies, he told Mr. Horner so in no uncertain terms.
Bridger's interests changed over the years. A few years ago, his mission was to memorize as many digits after the decimal point in Pi (3.14159…) as he could. That Halloween, when trick-or-treating, his mom was taken aback to hear him reciting Pi (all the way out past 64 digits before applause drowned him out) on a doorstep. An older boy passed by Bridger's mom saying "Lady, your kid is a genius." His mom learned that the home was owned by a math teacher who was demanding that trick-or-treaters state a math fact.
Bridger was a warm, loving and affectionate young man. Bridger loved teaching, caring for and playing with younger children – especially his beloved cousin, Retta (Loretta Rose La Salle).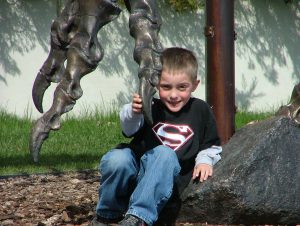 He loved every minute of the time he was able to spend with his cousins Abby and Henry Powers-Lowery, his cousins Elisha and Reannan Malcom as well as his Cronk cousins and extended Lowrey family cousins. His parents were always very proud to receive compliments on how wonderful Bridger was with the littles.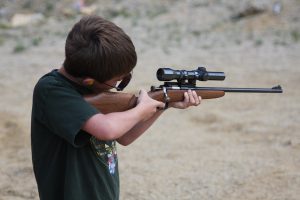 Bridger loved spending time with his grandparents – shopping trips with his Grandma Martha and Grandma Kay,     staying  for weeks with his grandparents in Anaconda, playing on the floor with his Papa David, and trips to the shooting range and off-roading with his Papa Leo in Papa Leo's 1964 Willys Kaiser. He loved attending our semi-annual Lowrey Family Reunions.
Bridger was a fencer, active in the Missoula Fencing Association, and competed in a Montana Youth Cup tournament at the Missoula Fencing Association just days before he fell ill. Bridger competed in the foil events. Perhaps not coincidentally, he was also a huge fan of The Princess Bride (the movie and the novel).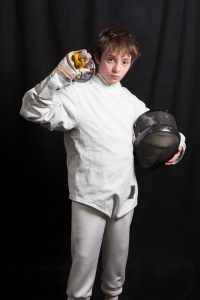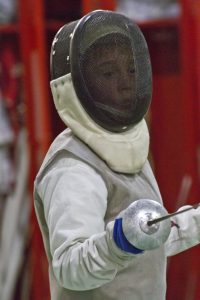 Bridger aspired to join the Navy and held the members of the US Armed Services in very high regard. Bridger was also very keen to join the Freemasons. On our family travels, he always made sure that a stop by a Masonic Temple was on the agenda, and last summer he was thrilled to see the incredible Masonic Temple in Philadelphia and pointed out every Masonic symbol at other historic sites, such as Valley Forge.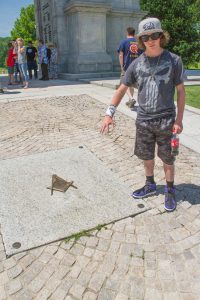 Bridger was a gamer and a YouTuber. Of late, his favorite game was Destiny, and when he was at Seattle Children's Hospital, Bungie, the makers of Destiny, learned of his condition and sent him a collection of Destiny swag that he would have treasured and which we will treasure for what it would have meant to him. He spent many hours playing video games and sometimes recording his game play, with commentary, which he posted on YouTube and often live-streamed. He played online with his friends, and his shouts and laughter would echo through the house. In one of those videos, recorded 5 months ago, for reasons we will never know, Bridger said he wanted to be buried wearing a suit like James Bond – the Sean Connery James Bond – the best James Bond. Seattle Children's hospital has kindly provided that suit. His other stated desires were to be buried with his treasured Razer Kraken headphones, which were always on his head or around his neck, and his PS4. That his iPod Touch would be in his hand is a given. We are sure there is no lag, no trolls, and no game hacker/glitcher cheaters where he is playing now.
One of Bridger's videos:  Assault On Dragon Keep Part 2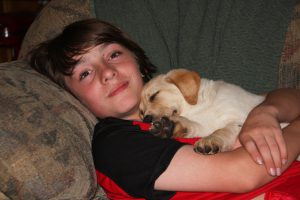 Bridger joins his grandfather David Lowery, his brother Colter Lowery, and his much loved dogs, Brutus and Cooper, and leaves behind his heartbroken parents, Matthew Lowery and Katie La Salle-Lowery of Lolo, his grandmother Martha Lowery of Missoula, his grandparents Leo and Kay La Salle of Anaconda, his uncle and aunt David and Susan Lowery of Missoula, his aunts Ann Lowery and Allison Powers of Cambridge, Massachusetts, his Buntie (aunt) Stacy La Salle of Anaconda, his cousin Loretta La Salle of Anaconda, his cousins Abigail Powers-Lowery and Henry Powers-Lowery of Cambridge, Massachusetts, cousins Elisha and Reannan Malcom of Anaconda, his God-parents Cody and Blakely Phillips of St. Ignatius, many much loved great aunts and uncles, extended cousins, several "honorary" uncles, and a wonderful group of buddies.
Bridger's family is grateful for the love and support they received during his hospitalization and continue to receive from family and friends both local and around the world.
Suggested recipients of memorial contributions are the Bridger Lowery Memorial Scholarship Fund at the Missoula Fencing Association (www.missoulafencing.net), Masonic Charities (www.grandcharity.org), or to the children's charity of donor's choice. Also, if you are able to donate blood products, please do so. Bridger received over 40 units of blood products in the effort to save his life.